The biggest European conference about ML, AI and Deep Learning applications
running in person in Prague and online.
Machine Learning Prague 2024
In cooperation with Kiwi.com
– , 2024
Registration
World class expertise and practical content packed in 3 days!
You can look forward to an excellent lineup of 40 international experts in ML and AI business and academic applications at ML Prague 2024. They will present advanced practical talks, hands-on workshops and other forms of interactive content to you.
What to expect
1000+

Attendees

3

Days

40

Speakers

10

Workshops

1

Party
Previously on ML Prague stage
Present your workshop!
Would you like to deliver a practical workshop at Machine Learning Prague 2024?

Have a great time
Prague, the city that never sleeps
You can feel centuries of history at every corner in this unique capital. We'll invite you to get a taste of our best pivo (that's beer in Czech) and then bring you back to the present day to party at one of the local clubs all night long!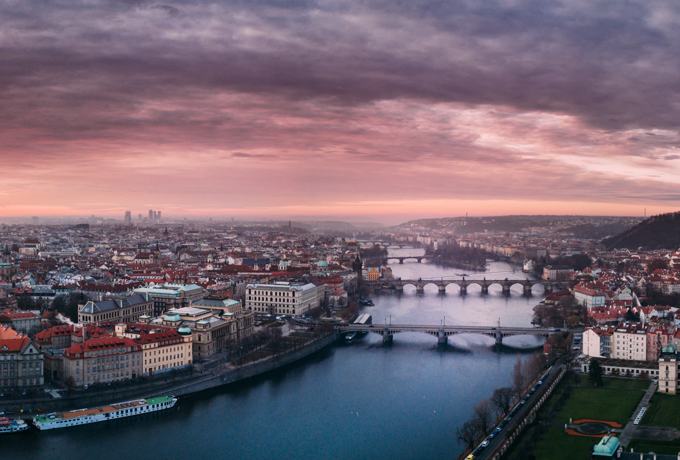 Venue
ML Prague 2024 will run hybrid, in person and online!
The main conference as well as the workshops will be held at O2 Universum.
We will also livestream the talks for all those participants who prefer to attend the conference online. Our platform will allow interaction with speakers and other participants too. Workshops require intensive interaction and won't be streamed.
Conference building
O2 Universum
Českomoravská 2345/17a, 190 00, Praha 9
Workshops
O2 Universum
Českomoravská 2345/17a, 190 00, Praha 9
Now or never
Registration
What You Get
Practical and advanced level talks led by top experts.
Party in the city with people from around the world. Let's go wild!
Delicious food and snacks throughout the conference.
They're among us
We are in The ML Revolution age
Machines can learn. Incredibly fast. Faster than you. They are getting smarter and smarter every single day, changing the world we're living in, our business and our life. The artificial intelligence revolution is here. Come, learn and make this threat your biggest advantage.
Our Attendees
What they say about ML Prague
Thank you to
Our Partners
Co-organizing Partner
Venue Partner
Platinum Partners
Would you like to present your brand to 1000+ Machine Learning enthusiasts? Send us an email at info@mlprague.com to find out how to become a ML Prague 2024 partner.